What we're best at is building companies.
 Infinite Peaks Holdings Controlled Companies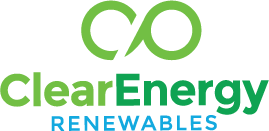 Clear Energy Renewables is a producer and supplier of locally sourced, certified renewable energy. We are committed to working in partnership with energy customers of all size to help make a positivie impace in the communities where they operate and reduce dependence on fossil fuels.  Our goal is to make clean energy more readily available nationwide by expanding local renewable energy production.

Clear Energy Hydro acquires small, distributed hydro sites, then optimizes them to add net new renewable energy to local energy grids. Communities and companies enjoy access to additional locally-produced clean energy. Companies can achieve their corporate sustainability initiatives by utilizing renewable energy and growing clean energy adoption. Focused on protecting the natural environment and promoting new renewable energy generation, CEH can implement its small hydro technology at an existing site with little to no impact on surroundings.

Stone Enterprises helps companies manage the flow of critical enterprise data across all essential platforms. Focused on scalability, Stone works with startups and Fortune 500 companies across a broad spectrum of industries, from finance and healthcare to energy and retail services. Clients are empowered with the ability to acquire, manage and mine data with leading edge tools to  make decisions and better serve customers. Stone has expertise in mobile apps, business to business portals and public facing websites.

ClearPower technology harnesses the power of water provide a reliable, cost-effective, sustainable source of clean energy. Its patented technology is a new breed of small hydropower that taps gravity-fed pipelines and other water sources such as municipal and industrial intake, waste, treatment and discharge systems. ClearPower turbine generators are simple and efficient, with virtually no impact on the surrounding environment.

Vista is a rail transportation provider and marketer specialized in optimizing the transport of petroleum products. The world of transportation and rail fleet logistics is complex and new technologies can be leveraged to gain a competitive edge. Vista leverages its robust proprietary data analytics platform to optimize efficiencies and maximize profitability for its Fortune 100 clients. Vista works in partnership with a network of refiners, railroads and customers as a key supply chain partner.
"When you cease to dream you cease to live."


–Malcolm Forbes